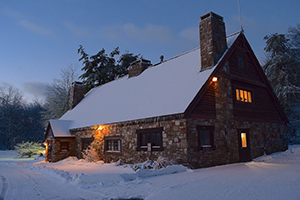 There are many reasons why people out off selling their property at this time of year. It's too cold, it's too wet, it's too dark, the house is not looking its best, school holidays, Christmas, New Year etc. They think that waiting until spring before putting their home on the market, is supposedly the best time to sell.

It's true that properties can certainly look more appealing in the spring, but there are solid reasons for bringing your property to market during the winter. Here's why:

1. Whilst you can choose when you sell, a buyer's timing is usually more likely to be determined by circumstances rather than the season. Serious buyers won't let Christmas deter them.
2. Many properties come onto the market in the spring thereby increasing supply, meaning buyers have more choice which also puts them in a stronger bargaining position.
3. By the time a buyer is found, you will be able to take advantage of this increase in supply yourself as you seek a new home. Having a buyer for you own property ahead of everyone else puts you in a strong position as a purchaser, with a selection of properties from which to choose in a market of buyers who have otherwise yet to sell.

This time of year usually produces a sharp increase in the supply of qualified buyers who want to conclude a sale by the New Year – and often at top prices too.

So why wait, when you can take advantage of today's market? If you are contemplating moving, please phone us on 01304 20 66 66 to discuss how our marketing plan could have your property sold in the New Year. Your timing might just be perfect.